Passenger Lifts
With over a decade of expertise at creating and designing a gamut of passenger ships that are highly durable and safe. We at Premier Lifts are known for providing the best quality elevator cars that prioritize safety and efficiency while also giving way to style and creativity. Our Passenger Lifts series are the best choice for residences, business buildings, corporate buildings, business centres, hotels, shopping complex and more. We also take into consideration the interior design of the lifts and the materials used to build them, so that they provide the best comfort and hygiene as per the intended use of the lift.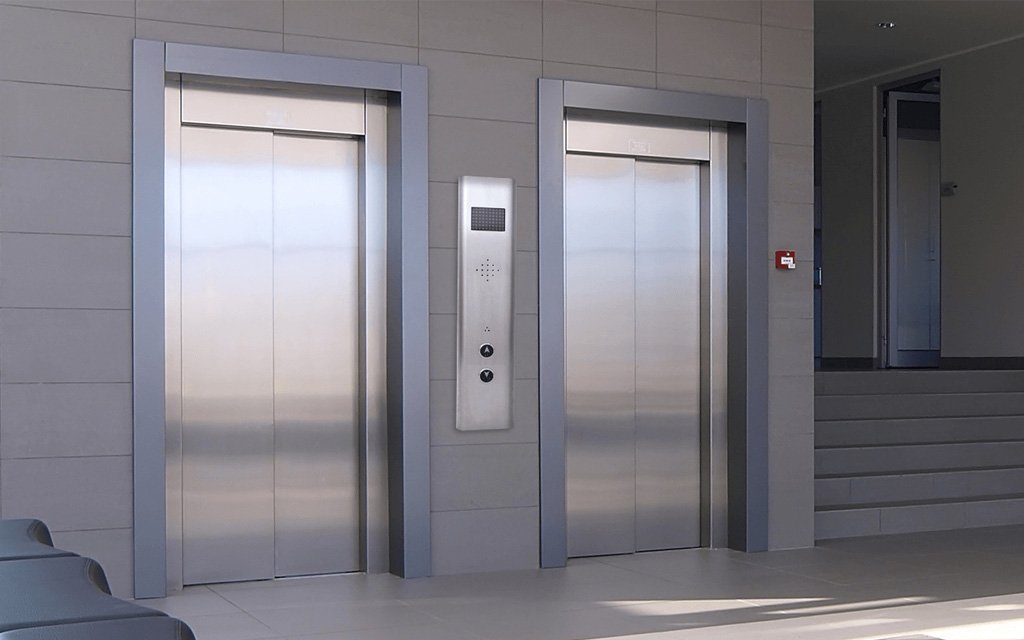 While most elevators are typically manufactured in pre-engineered, standard sizes, we at Premier Lifts also provide them in customized sizes and design to fit the customer standards and requirements. Manufactured with the standard load capacity of 225, 300, 320, 400, 500, 630, 1000, 1275 kg and a speed of 2 meter per second. We provide lifts that can be customised based on its loading capacity, the speed, design, interior, traction and more. While building an elevator we take utmost care to follow the standard safety procedures and protocols for the safety of people. We create both hydraulic and mechanical Passenger Lifts that work based on gearless and geared traction.
Gearless passenger lifts
One can go for gearless Passenger Lifts when wanting to build an elevator for high raise buildings with a higher capacity as it requires a greater level of elevator performance. Gearless Passenger Lifts make use of sophisticated motor controls that ensure high working speeds and minimum floor-to-floor flight time, without compromising on the passenger safety and comfort.
Geared Passenger lifts
Geared Elevators are those that have a gear box on the attached to the motor of the elevator and are capable of going up to speeds of 500 feet per minute. Geared Elevators are hight sought after for their smooth ride and fast acceleration and can travel speeds if up to 1.5 meters per second. These types of Elevators are used in low to mid rise buildings.