Machine Room-Less (MRL) Elevators
MRL(Machine Room Less) elevators are those which do not have a separate room for housing the elevator's motor. Instead in MRL Elevators , a specially designed motor is installed directly in the hoistway at either the top or bottom. MRL Elevators make use of motors that have frequency control in addition to providing the utmost comfort with their silent moving and vibrationless running. This system of the elevator is mostly used in apartment buildings, bus terminals, airports, business centres, malls, shopping centres and more. We at Premier Lifts are experts at manufacturing MRL Elevators that are highly energy-efficient, safe, silent and vibrationless.
As we know lifts are classified into two types namely traction elevator a hydraulic elevator and both these types of Elevators can be used without a machine room. The reason why machine room-less Elevators are preferred is that instead of using a separate machine room for Elevators that take up space, machines and governors located in the hoistway and controllers completely eliminate the need for a machine room. This arrangement makes it easier to install machine room-less Elevators.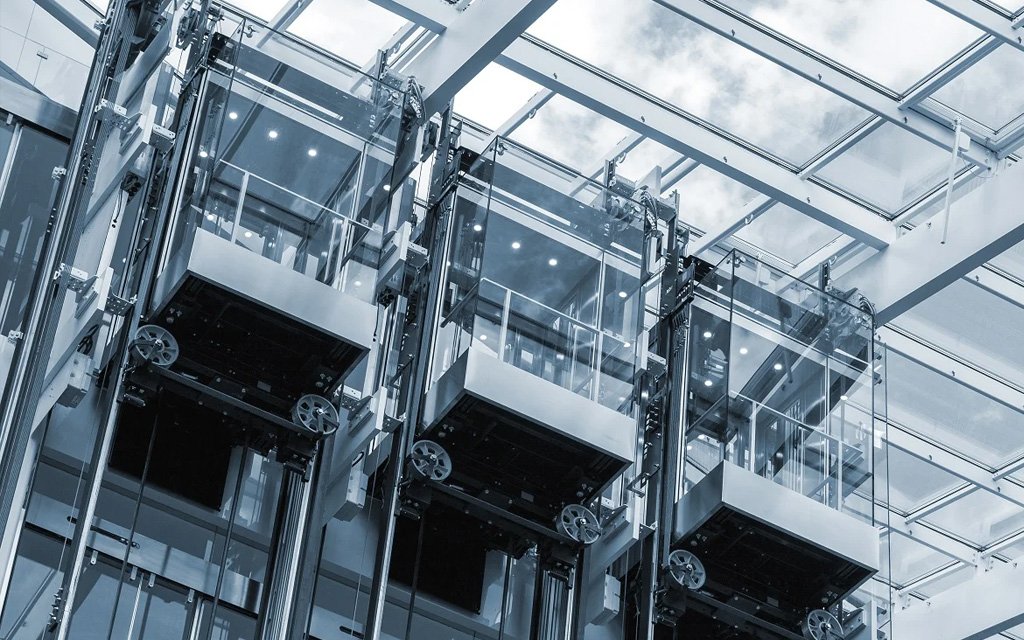 There are several benefits of going for a MRL Elevators the most important of which is the precious space it saves. The absence of need for a machine room is very useful in serving the building it is used. An MRL Elevators can also cut down on the electricity used by 30% to 80%. Because of an MRL, there is no need for a room full of equipment which needs a constant supply of electricity all day long. Also, an MRL has no need for the usage of oil and is inherently safer compared to a machine room elevator.
Design
The absence of a machine room provides for additional building space and thereby allows for the excellent architectural and aesthetic implementation of those spaces
Energy saving
When going for a machine room-less elevator the consumption of energy is saved by leaps and bounds because of the use of a direct-drive winch. The total power consumption of these winches is 30 percent less than those of geared winches.
Comfort and safety
MRL Elevators produce no to low noise and vibrations which high accuracy of operation which enables every passenger to ride and get on and off on each floor with ease.
Environmentally friendly
MRL Elevators are highly environmentally friendly for making use of gearless drives as it has no need for the usage of oil. These characteristics eliminate the need for high maintenance.
Advantages of Machine Room-Less elevator
Highly energy-efficient and economical
Environmentally friendly and produces no noise
Extremely safe, silent and vibrationless
Suitable for building with high person traffic
Easy to install therefore suitable for all building types