Dumbwaiter Elevator
Dumbwaiter Elevators also called service elevators or kitchen elevators are those where persons cannot go into because of their light lifting specifications. These lifts are specifically used for transferring kitchen and dining equipment to the dining place in restaurants, hotels and villas. We at Premier Lifts provide the best customization of the Dumbwaiter Elevators with respect to their carrying capacity, size and other specifications. When building our lifts, we also take into consideration the interior and hygiene of the elevator where we make use of stainless materials for hygiene and guillotine doors to save extra space.
Nowadays Dumbwaiter Elevators are not only used specifically to restaurants but also used in hospitals, hotels and schools. They are a popular addition to almost everywhere because of their convenience to move things up and down through various floors with ease. Dumbwaiter Elevators are made of durable materials to ensure its perfect performance. Usually, Dumbwaiter Elevators are made of plywood with a roll-up gate for a sturdy foundation and extra protection. At Premier Lifts we design our Dumbwaiter Elevators to safely transport your products like groceries, dishes, books, laundry and luggage's to another floor level.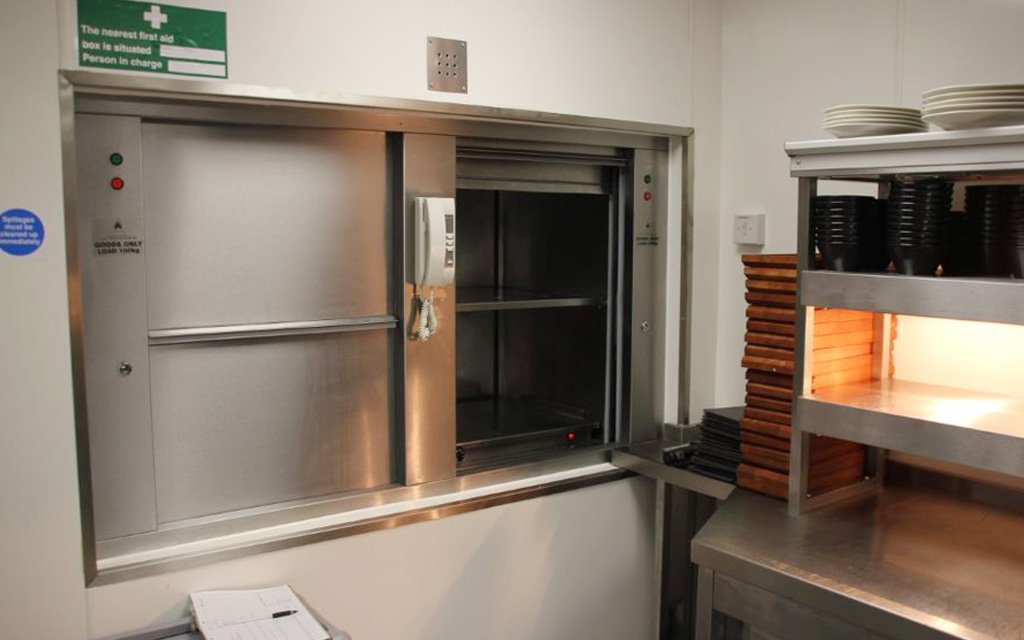 At Premier Lifts we specialize at designing customized Dumbwaiter Elevators that suit the need and requirements of our customers. We have an array of catalogues that feature various models of ddumbwaiter with specific qualities. We customize your Dumbwaiter Elevators in a budget friendly way while also following your required specifications.
Advantages of Dumbwaiter
To transport the food from kitchen to dining room
To deliver the government items from one floor to destination floor
Dumbwaiter is used to connect a multiple floors within a building structure.
Increased efficiency with respect to labour and time
Space saving and more conventional compared to other elevators
Low maintenance and regulation required
Increased appeal and value of property