Hospital Lifts
Elevator have become mandatory for the perfect working and functioning of all modern-day hospitals to provide a safe and fast transportation of patients and medical equipment and personnel. We at Premier Lifts provide possess the best expertise at designing and manufacturing Hospital Lifts to provide an ideal solution for the secure movement of patients, patient beds, medical equipment or stretchers and wheel chairs with convenience. The Hospital Lifts / Elevators we manufacture are designed and crafted in such a way so as to provide an extensive range of load capacities while also being sturdy. Keeping in mind the cleanliness and sterile environment of the hospital, we carefully design the interiors with stainless materials and keep the lighting at a level so as to not disturb the patients.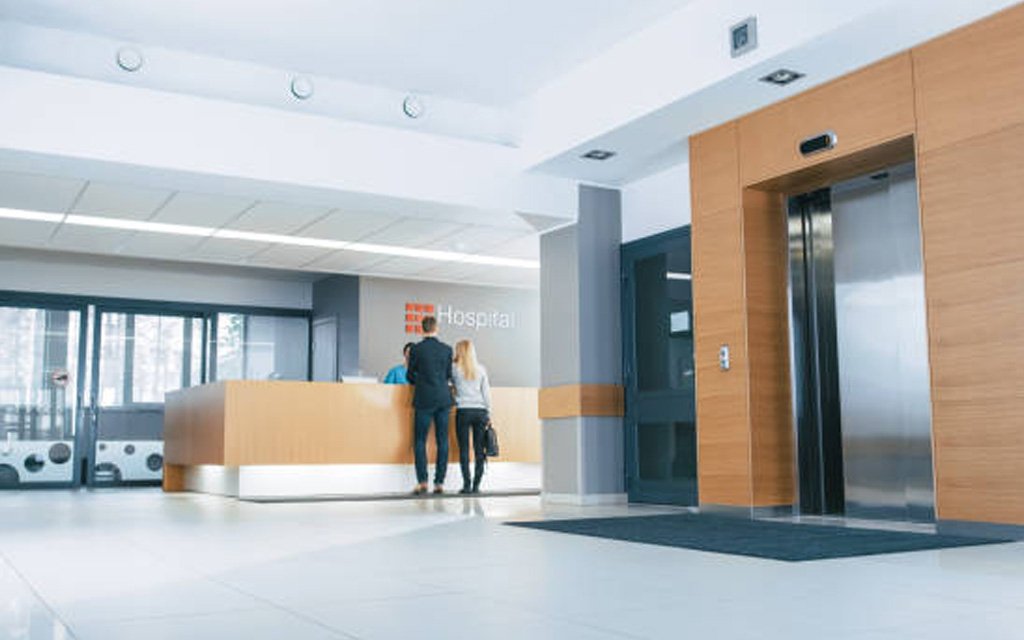 An elevator is a complex working device and must emphasise the maximum reliability and safety especially in hospitals and clinics. These parameters of safety and reliability play a major role as any failure will lead to dire consequences. This is why when manufacturing lifts for specific use in hospitals it must concentrate on additional protection and uninterrupted operation at all time even in the absence of electricity. Hence, why the lifts created at Premier Lifts have batteries that allow the continuous running and lighting in the Hospital Elevators at all times.
Carrying capacity
For a Hospital Lifts the carrying capacity required is very high and the area of the cabin car should allow be wide enough for both the patient in the gurney and the attending staff or nurse. A Hospital Lifts / Elevators must have the desired additional space for emergency procedures and transportation of additional necessary equipment.
False Ceiling
Most modern Hospital Lifts are now equipped with LED lights that consume a minimum energy while providing a maximum output. In hospitals no situation and patient will be the same and the medical assistance needed for them will also vary and at times may be concentrated right inside the elevator.
Smooth Riding
While transporting ill patients it is vital that the transportation takes place smoothly without any jarring or jerky movements. The same can be said while transporting the patient through an elevator, therefore the elevators installed in the hospitals must have minimal to no vibrations so as to not affect the patient's condition and the working of the auxiliary equipment.
Increased required for Hygiene
Hospitals is one of the places that require constant monitoring of hygiene and sanitation for the safety of the patients, staffs and all others. This applies to the elevators which is often used to transport patients and equipment. Elevators in hospitals must therefore me made from certified materials and that can be sanitized and disinfected.
Advantages of having lifts in hospitals
Minimal delivery time to operation theatres
Convenience for people with disabilities
Easy to transport patients who need urgent medical attention
Increased protection while transport of patient and equipment
Transport of patients with high safety and comfort