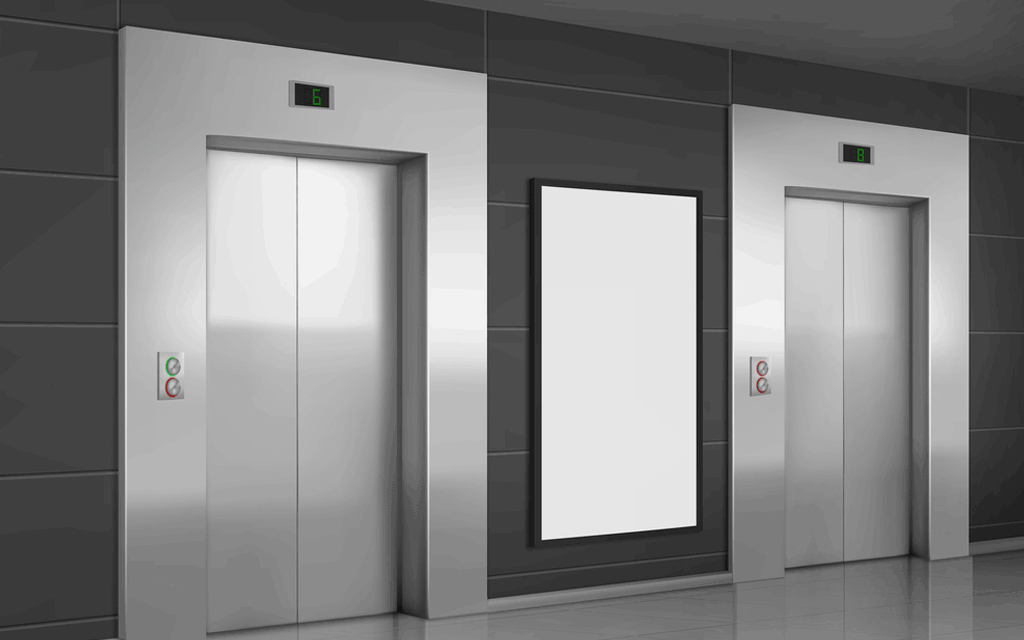 A platform that is used to lift and lower people and goods through the various levels of a building, Elevators have become a means of convenience and comfort in today's world. There are four main types of Elevators – hydraulic, traction, machine roomless and vacuum.
Traction Elevators are those that have ropes that are passed over a wheel attached to an electric motor located above the shaft. This type of elevator uses a counterweight system which eliminates the weight of occupants so that the cabin moves the load easily. Traction Elevators can further be classified as two namely geared and gearless traction Elevators. Geared traction elevator is made of the gearbox attached to it. The main function of the gears is to power the wheel which helps move the rope. The maximum distance that can be covered using this elevator is 250 feet. A gearless traction elevator as the name indicates is one that does not have a gear for speed regulation. Hence, they can move as fast as 2000 feet per minute and can also travel a maximum of 2000 feet. These types of Elevators are commonly used in skyscrapers.
The purpose of hydraulic Elevators is to push the elevator car up by making use of an electric motor that forces hydraulic fluid to the piston at the bottom of the lift. When the elevator has to come down the valve releases the hydraulic fluid from the piston to bring it down. A hydraulic elevator is generally used in 2 to 8 storey buildings and can only travel at a maximum speed of 200 ft per minute.
Machine Room elevators also called MRL Elevators s are those which do not have a separate room for housing the elevator's motor. Instead in MRL Elevators , a specially designed motor is installed directly in the hoistway at either the top or bottom. MRL Elevators make use of motors that have frequency control in addition to providing the utmost comfort with their silent moving and vibrationless running. This system of an elevator is mostly used in apartment buildings, bus terminals, airports, business centres, malls, shopping centres and more. This type of elevator can travel at a speed of 500 feet per minute.
Vacuum Elevators were introduced in the late 2000s and are a new type of elevator that does not use pulleys or cables to operate. These Elevators are air-driven and are operated based on the laws of physics. this type of lift is basically a tube sealed in a vacuum. The movement of the elevator is facilitated by manipulating the air above and beneath the elevator car.
An elevator is a platform that is used for lifting or lowering people, things, and goods to the upper or lower floor levels with ease. Before installing an elevator in a building one must consider the building dynamics and the purpose of the elevator. Modern Elevators are designed and fitted into buildings as per the building's needs and specifications like the population, carrying capacity and duty.